Jadwal Webinar 5 November 2020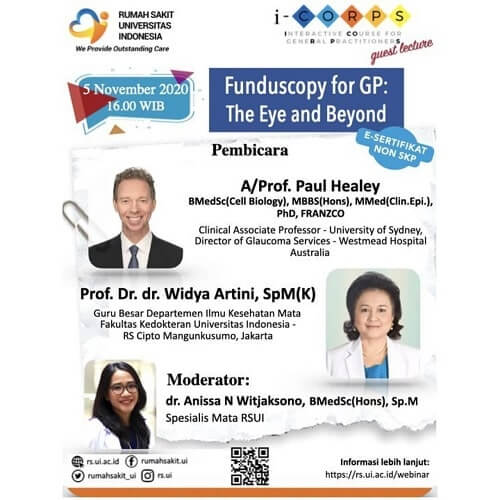 Funduscopy for General Pratitioners: The Eye and Beyond
Diselenggarakan oleh RS UI.
Fasilitas: e-Sertifikat Non SKP.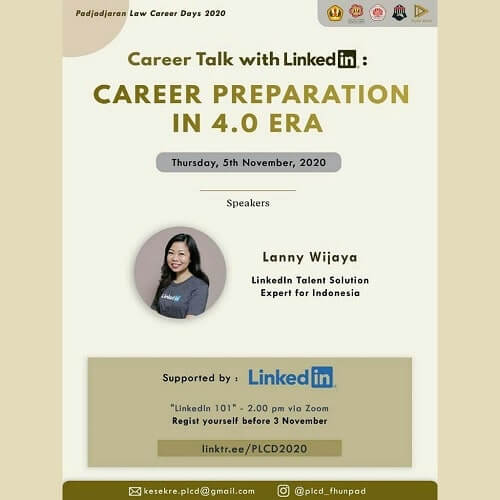 Career Talk with Linkedln: Career Preparation In 4.0 ERA
Diselenggarakan oleh Padjadjaran Law Career Days.
Fasilitas: –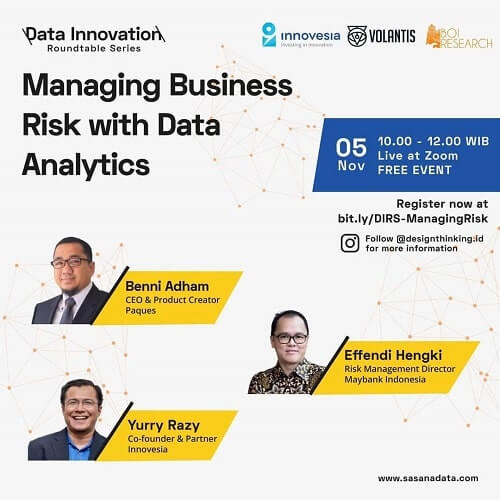 Managing Business Risk with Data Analytics
Diselenggarakan oleh Data Innovation.
Fasilitas: –
Jadwal Webinar 6 November 2020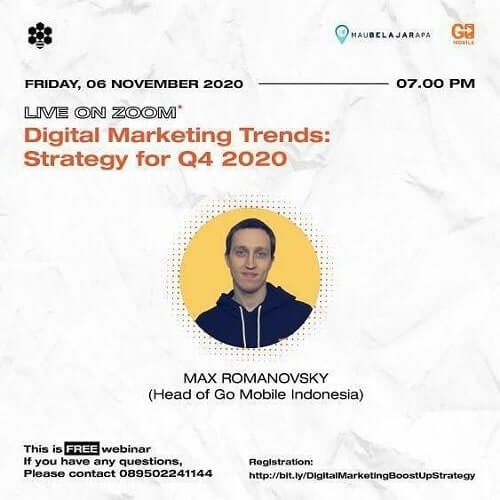 Digital Marketing: Strategy for Q4 2020
Diselenggarakan oleh Mau Belajar Apa.
Fasilitas: e-Sertifikat.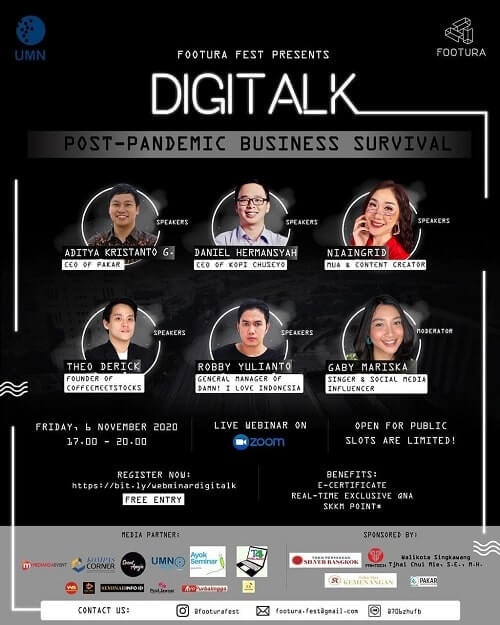 Post Pandemic Business Survival
Diselenggarakan oleh UMN dan Footura.
Fasilitas: e-Sertifikat.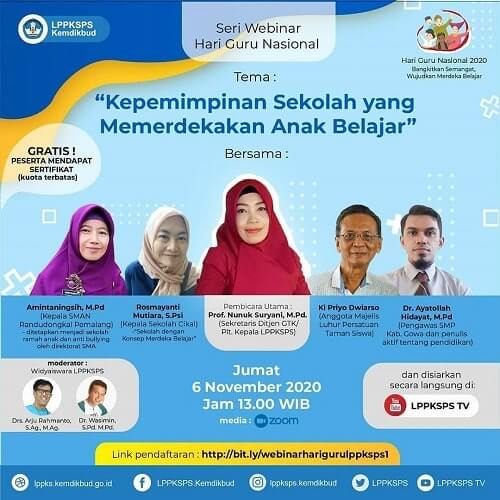 Kepemimpinan Sekolah yang Memerdekakan Anak Belajar
Diselenggarakan oleh LPPKSP Kemdikbud.
Fasilitas: e-Sertifikat.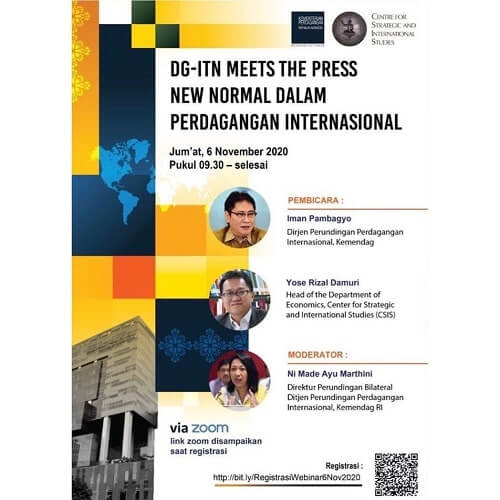 DG-ITN Meets the Press New Normal Dalam Perdagangan Internasional
Diselenggarakan oleh Kementerian Perdagangan RI bekerjasama dengan Center for Strategic and International Studies (CSIS).
Fasilitas: –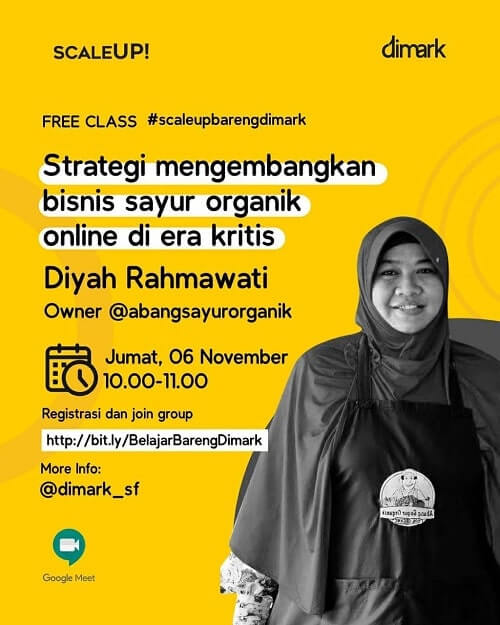 Strategi Mengembangkan Bisnis Sayur Organik Online di Era Kritis
Diselenggarakan oleh ScaleUP! dan Dimark.
Fasilitas: –